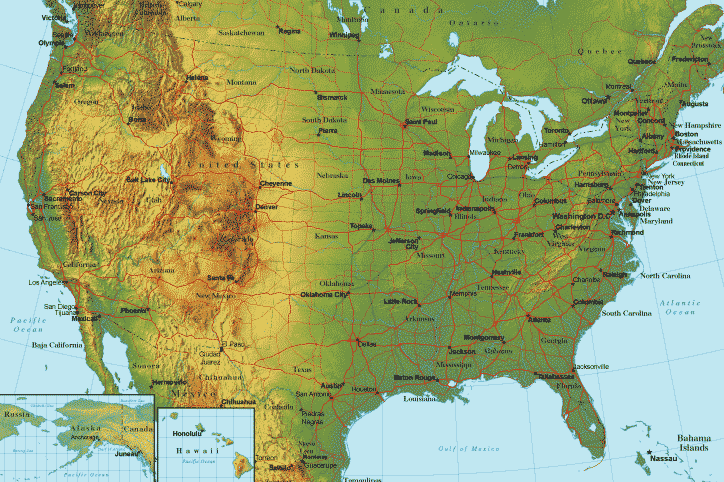 Terrain Map of the United States
This terrain map of the United States includes all 50 states and surrounding areas. This United States terrain map will normally fit on letter size paper (8 1/2 inch by 11 inch), in portrait mode, with left and right margins each set to about 0.4 inches.

Most of the United States is located in North America's temperate zone, although part of Alaska lies above the Arctic Circle and Hawaii lies just below the Tropic of Cancer, in the northern Pacific Ocean. Noted features in Alaska's terrain include the mountainous Alaska Range in the southeast, the Aleutian chain of islands in the southwest, and the Brooks Range of mountains running across the northern third of the state. Hawaii consists of a series of diverse tropical islands which were formed by volcanic action; several of its volcanos are still active.
---
Copyright © 2006-2022 United-States-Map.com. All rights reserved.

USA Terrain Map