United States Map - Terms of Use
---
Usage of Website
Zeducorp authorizes you to view and print the materials at this United-States-Map.com website only for your personal, non-commercial use, provided that you retain all copyright notices contained in the original materials on any copies of the materials. You may not modify the materials at this website in any way or reproduce or publicly display, distribute, or otherwise use them for any public or commercial purpose. Any use of these materials on any other website or networked computer environment for any purpose is prohibited. The materials on this website are copyrighted, and any unauthorized use of any materials at this website may violate copyright, trademark, and other laws. If you breach any of these Terms, your authorization to use this website automatically terminates, and you must immediately destroy any downloaded or printed materials.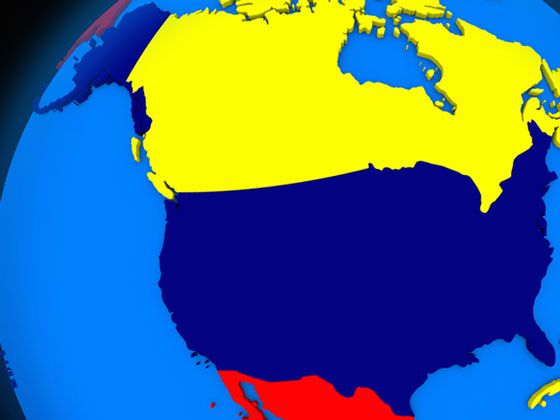 USA Depicted in Purple on Stylized Map
Privacy Policy
Zeducorp has created this privacy policy statement to disclose the information gathering and dissemination practices of this United-States-Map.com website. No personal information is collected herein or disseminated hereby. However, this privacy policy does not apply to third-party websites which are cross-referenced by this website.

We use third-party advertising companies to serve ads when you visit this website. These third parties may be placing and reading cookies on your web browser, or using web beacons to collect information, in the course of ads being served on this website. Web browser privacy settings are typically used to manage cookies. Please refer to your browser documentation for browser-specific cookie management information.

These companies may also use information about your visits to this website and other websites in order to provide advertisements about goods and services that may interest you. For more information about this practice and about your choices for managing the use of this information by these companies, click here.
Disclaimers
The materials and services at this United States Map website are provided "as is" without warranties of any kind including warranties of merchantability or fitness for a particular purpose. Zeducorp does not warrant the accuracy and completeness of the materials or services at this website. Zeducorp may make changes to the materials and services at this website at any time without notice. The materials and services at this website may be out of date, and Zeducorp makes no commitment to update the materials and services at this website.
Limitation of Liability
In no event will Zeducorp or other third parties mentioned at this website be liable for any damages whatsoever (including, without limitation, those resulting from lost profits, lost data or business interruption) arising out of the use, inability to use, or the results of use of this website.
Regional United States Map Menu
---
Copyright © 2008-2023 United-States-Map.com, a division of Zeducorp.
All rights reserved.
United-States-Map.com • Terms of Use